William Samoei Ruto has been inaugurated as Kenya's fifth democratically elected president, following a supreme court ruling that he won the election.
The handover ceremony in Nairobi saw thousands of people cheer as outgoing president Uhuru Kenyatta handed power to William Ruto.
Mr. Ruto becomes the country's fifth president since independence. By a spiritual coincidence, the UK was preparing to lay to rest Queen Elizabeth, who became queen on holiday in Kenya in 1952 as William Ruto was sworn in.
Orderly Hand-Over of Power
The closely contested poll result between William Ruto and Raila Odinga was disputed by the opposition leader. But the court ruled that Mr. Ruto won the election with 50.5% of the vote to Mr. Odinga's 48.8%.
The Supreme Court on 5th September upheld Mr. Ruto's victory, dismissing his opponent's claims of fraud and mismanagement.
Mr. Odinga is yet to get over the shock of losing the presidential election of the East African nation for the fifth time. He did not attend the ceremony.
In the meantime, out-going president Uhuru Kenyatta had backed Mr. Odinga. However, in a handover address to Mr. Ruto, he said, 'As a hallmark of our democracy, therefore I will, before God and my fellow countrymen hand over the instruments of power to our new president at the Moi International Sports Center Kasarani and with that, the fourth administration will come to an end and the tenure of the fifth administration will begin'.
Kenyans are Not Enemies
Beaming with smiles and excitement, Mr. President at his swearing-in ceremony said 'I William Samoei Ruto, in full realisation of the high calling I assume as president of Kenya, do swear that I will be faithful and bear true allegiance to the Republic of Kenya. That I will obey, preserve and protect this constitution of Kenya. "We are not enemies. We are Kenyans".'
In the meantime, independent observers and the foreign coalition passed a vote of confidence on the tightly contested election as free, fair, and credible.
Also, African News reported that Mr. Kenyatta finally shook hands with the new president at a meeting at the presidential residence after pointedly failing to publicly congratulate him for several days.
Kenya For Christ
A report by the BBC maintains that Mr. Ruto won after portraying himself as a 'hustler' who was challenging an attempt by two dynasties, the Odingas and Kenyattas, to pass power between each other.
William Ruto grew up on a farm in rural Kenya, selling chickens at the roadside for a living. He imbibed Christian values throughout his youth.
His life is an example of the Christian youth who served God in worship, and prayer. He went on to provide leadership roles in the Church and the Christian faith in college. This played out plainly in parts of his (Ruto's speech) when he said 'Standing here today is testimony that there is God in heaven. I want to thank God because ''a village boy'' has become the president of Kenya.'
Additionally, CNN wrote that 'It was through church leadership at the University of Nairobi that Mr. William got his first taste for politics. He campaigned for former president Daniel Arap Moi in the 1992 elections.'
William Ruto wrote 'He (Moi) identified me from the university where I was a worship leader and took interest in me. He introduced me to politics, groomed me and inculcated in me the culture of servant leadership.'
Mark 9:35 And he sat down, and called the twelve, and saith unto them, If any man desire to be first, the same shall be last of all, and servant of all.
Matthew 6:33: But seek ye first the kingdom of God, and his righteousness, and all these things shall be added unto you.
Our God is indeed a rewarder of them that diligently seek him.
The BBC said, 'religion was a persistent theme throughout the swearing-in ceremony.' The report added that religious leaders offered prayers to the new president.
During the prayer session, Bishop Mark of Deliverance Church, a leading Pentecostal denomination, said God had showcased his might by elevating a roadside chicken seller to the presidency. The Bishop then made both the president and the newly-elected deputy president, Mr Ruto's running mate Rigathi Gachagua, with their wives, to kneel to commit themselves to God. He prayed for the Lord's blessing and wisdom for them in the name of Jesus Christ.
Phill 2:9-10 That at the name of Jesus every knee should bow, of those in heaven, and of those on earth, and of those under the earth. And that every tongue should confess that Jesus Christ is Lord, to the glory of God the Father.
He also prayed against any bitterness felt against the previous president and the opposition leader.
Kenya For Christ Jesus
Kenya is a country of devout Christian believers. Even Chief Justice Martha Koome attributed the Supreme Court's judgment confirming William Ruto's victory as 'the work of God rather than the court itself.'
The last census for religion in 2019 revealed 85% of Kenyans are Christians. "33% Protestant, 21% Catholic, 20% evangelical Christians, and 7% following African churches". About 11% are Muslim. The rest hold to animist religions.
'Deputy Jesus' Now President
President William Ruto is said to be the country's first evangelical Christian president and is likely to put religion centre-stage while in office after it played a key role in his election victory.
The 55-year-old is not shy of publicly professing Jesus Christ and has been vocally opposed to gay rights and abortion. Western pressure to legalise these evils will not abate during his tenure.
Mr. Ruto is often found quoting the scriptures, praying, even sobbing, in public. During the campaign, his pious display of the Christian faith was mocked by his opponent who nicknamed him 'deputy Jesus'.
Both Wives Born Again
It is worth mentioning that the place of Christ Jesus in Kenyan political leadership reflects also in the life of the Vice President, Rigathi Gachagua. The wives of both leaders are born-again Christians.
Rachael Ruto is well-known in Kenya as an intercessor. Mrs. Ruto has often held prayer meetings and Mr. William Ruto has on several occasions credited her spiritual intervention for his political success. The Rutos built a church in Karen Suburb in the capital, Nairobi.
The wife of the Vice President, Dorcas Rigathi, is a retired banker who now pastors a church.
Political analyst Herman Manyora said he will not be surprised if Mr Ruto appoints religious leaders to government positions as a result of the important role they played during the campaign.
Christian Voice Prayed
Speaking in an interview with the BBC, Political analyst Macharia Munene said Mr. Ruto's opponent Raila Odinga blundered when he spoke of Christianity being 'brainwashing' and when his wife Mrs. Ida spoke about regulating churches. 'All those statements worked in Ruto's favour.'
Mr Odinga also promised a Muslim audience that he and his deputy Martha Karua if elected would 'finish' Christianity in Kenya. Mrs Karua was not able to conceal her pro-gay leanings, praising a banned lesbian film, and her desire to legalise abortion.
Kenya Christian Voice spoke out during the election against the anti-Christian stance of the Odinga-Karua ticket.
Mark 8:38: Whosoever therefore shall be ashamed of me and of my words in this adulterous and sinful generation; of him also shall the Son of man be ashamed, when he cometh in the glory of his Father with the holy angels.
Galatians 6:26: Be not deceived; God is not mocked: for whatsoever a man soweth, that shall he also reap.
Our stance led to our chairman, Apostle Zakaria Odongo, who is of the same Luo ethnic group as Raila Odinga, being branded a 'traitor' by Luo bishops. But it is our prayers which have been answered.
A Father's Curse
Raila Odinga unsuccessfully vied for Presidency in 1997, 2007, 2013, 2017 and 2022. After each of these elections he has contested the result with allegations of election fraud.
A local paper maintains that the consistency in being unsuccessful was attributed to a curse placed on Raila by his father.
Jaramogi Oginga Odinga was chairing a meeting when Raila stormed the venue and disrupted the session. An irritated Jaramogi told him 'Amolo, shut up! and tell those youths to go away.'
Raila declined. Out of anger, his father said 'remember, I started this struggle since independence, way before you were even born. I have fought Kenyatta and Moi but never succeeded, am still struggling now to be the president of Kenya. I want to tell you this, if your intention is to sink me down for a takeover you will also struggle until your sunset days trying to be the president, and you will never be.'
At the age of 77, this may have been Raila Odinga's last attempt on the presidency. He remains as African Union High Representative for Infrastructure Development and has spoken of the need for development and industrialisation in Africa.
Britain-Kenya Ties
Kenya was colonised for 68 years by the United Kingdom. Her late majesty became queen in 1952 while on holiday at the Treetops resort in Kenya's Aberdare National Park, named after Lord Aberdare. She was proclaimed queen first of all on the steps of State House in Nairobi, then known as 'Government House'.
Her majesty was Queen of Kenya as one of her then realms until it attained independence from the United Kingdom in 1963.
The late Queen visited Kenya three further times in 1972, 1983 and 1991.
Reports by the Kenya High Commission shows the two countries enjoy extensive bilateral relations in areas covering trade, investments, tourism, and cooperation in areas of defence and security, anti-piracy, counter-terrorism, climate change, among others.
The UK is the largest European foreign investor in Kenya. Currently, there are about 100 British investment companies based in Kenya, valued at more than STG £2.0 billion.
Kenya's Development
Prior to the election, Mr Ruto's manifesto promised to bring dramatic changes to the economy in a way that will impact the life of the average Kenyan.
The slogan was 'Kenya Kwanza': 'Kenya First'.
He said Kenyans can produce enough food: 'There is no reason why 4 million Kenyans are starving.'
CNN described the new president's challenges thus: 'he will come under pressure to provide solutions to Kenya's pressing economic problems, including growing debt, high food cost and fuel prices, and mass youth unemployment.'
Kenya now waits to see how President William Ruto will bring these changes to life.
Our prayer is that the humility and obedience before God that brought him to this point will see him through.
President Yoweri Museveni's Speech
At his inauguration, President Ruto invited President Yoweri Museveni of Uganda to give a speech. Mr Museveni also understands the need for development, having insisted on refining at least some of Uganda's newly discovered oil reserves.
In his speech he looked to the development of the entire East Africa region. The Ugandan President promoted integration of East Africa Economies of Tanzania, Burundi, South Sudan, Somalia, Kenya, Uganda, Rwanda and Congo. That may or may not be the best idea. However, he also advocated 'the creation of a commercial atmosphere that will accommodate all the nine East Africa Nations'.
He went on: 'For the East African nations to catch up with the west in terms of economic development and industrialization, we need to consider the regional market. during the swearing-in ceremony.
East Africa integration is a matter of concern. We should consider
Read and Pray
Exod 20:12; Psalm 105:15, 127:1; 1 Cor 2:7; Heb 11:6.
Thank God for the election victory and answers to prayer.
Pray for the peace of God to reign in Kenya and for President and Vice-President to continue to place themselves and their nation under the Almighty.
Pray against rancour and unforgiveness and against the vices of the enemy in Kenya.
We value your comments (below) and appreciate your support – without it we can't do our research and help inform your prayers.
So click below to support or join Christian Voice and stand up for the King of kings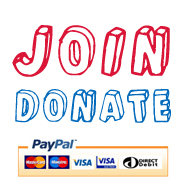 Or fill in the form below to keep in touch:
Click on the social media links below to share this post: